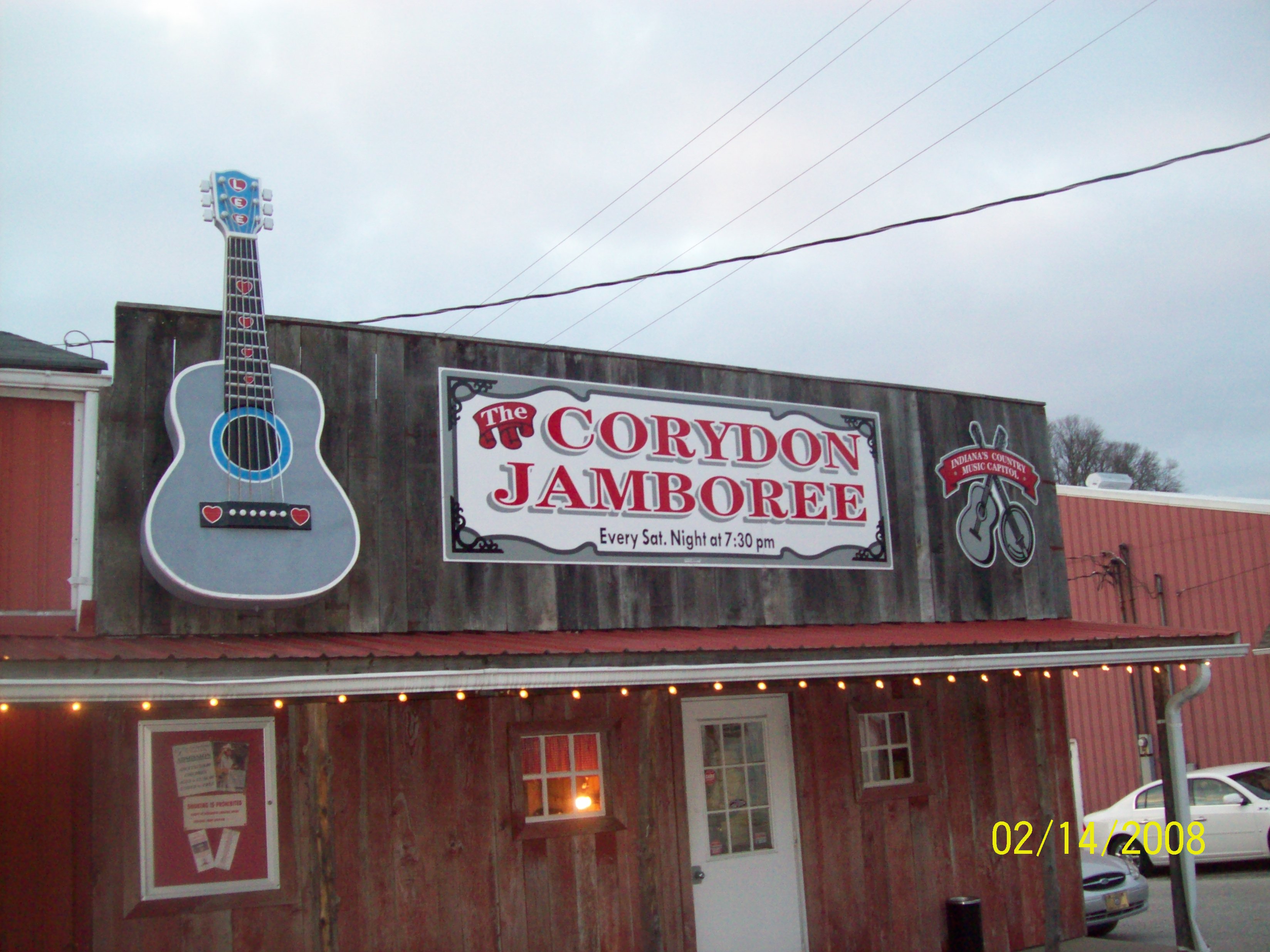 "You may enter the show a stranger, but you will leave as a friend"
The Corydon Jamboree is fine family entertainment. You will enjoy country to gospel music, clogging to comedy, traditional and contemporary muscians, and some of the most popular established and up-and-coming entertainers in the region.
The venue is a 400 + seat auditorium which is temperature controlled for your comfort and features a state-of-the art sound system. The audience includes people of all ages, backgrounds, and musical preferences. You may even see your neighbor there!
**Also don't forget to visit our concession stand for good eats at reasonable prices.**
Lee Parr & Faye King have been presenting some of the area's finest talent for many years now, in a very comfortable and family friendly atmosphere that is a Smoke & Alcohol Free Environment.
Faye is the friendly face in the ticket booth where you can purchase tickets, merchandise, memorabilia, and also buy DVD videos of your favorite show. She welcomes everyone with a smile each and every week.

Lee Parr King presents The Broken Hearts Band every Saturday night @ 7:30 p.m. the curtain goes up with your host & MC Lee Parr King. The doors open at 6:30p.m., and parking is in the front, sides, and rear of the building.
This group of talented and versatile musicians and entertainers will keep your toes tapping and your sides busting with lively music and comedy. You can view the show from 2 large Video screens in the auditorium as an added bonus.

This group plays more songs in a night than another because you came there to hear music, not talking. So come hear some of the best musicians in the country right here in Corydon at The Corydon Jamboree.
"The Broken Hearts"

JeanAnn Birkle - Keyboards
Gordon Lowry - Fiddle
Terry Smeltz - Drums
Kevin Manship - Bass guitar
Chris Thompson - Lead Guitar
Darrell Tubb - Lead Guitar
Gary Timberlake - Steel Guitar
Dave Newman - Comedy
Dale Whitson - Gospel
Libby Lowry-Vocals

ALL SHOWS START AT 7:30 P.M!!
--------------------------------------------------------------
APRIL 5TH
KIRBY STAILEY
NATALIE BERRY
DAVID GRAVES

APRIL 12TH
MEAGAN STOUT
JACLYN SHIELDS
TERRY & CASSIE VINCENT

APRIL 19TH
A COUNTRY STAR REVUE

ALLEN HILBERT
CLINTON SPAULDING
GENE HOGAN
TAYLER LYNCH
APRIL 26TH

A COUNTRY STAR REVUE

JIM McDANIELS
THERESA DUNN
ROGER CONLEY
ARNETTE STRATTEN
AAAAAAAAAAAAA

ley