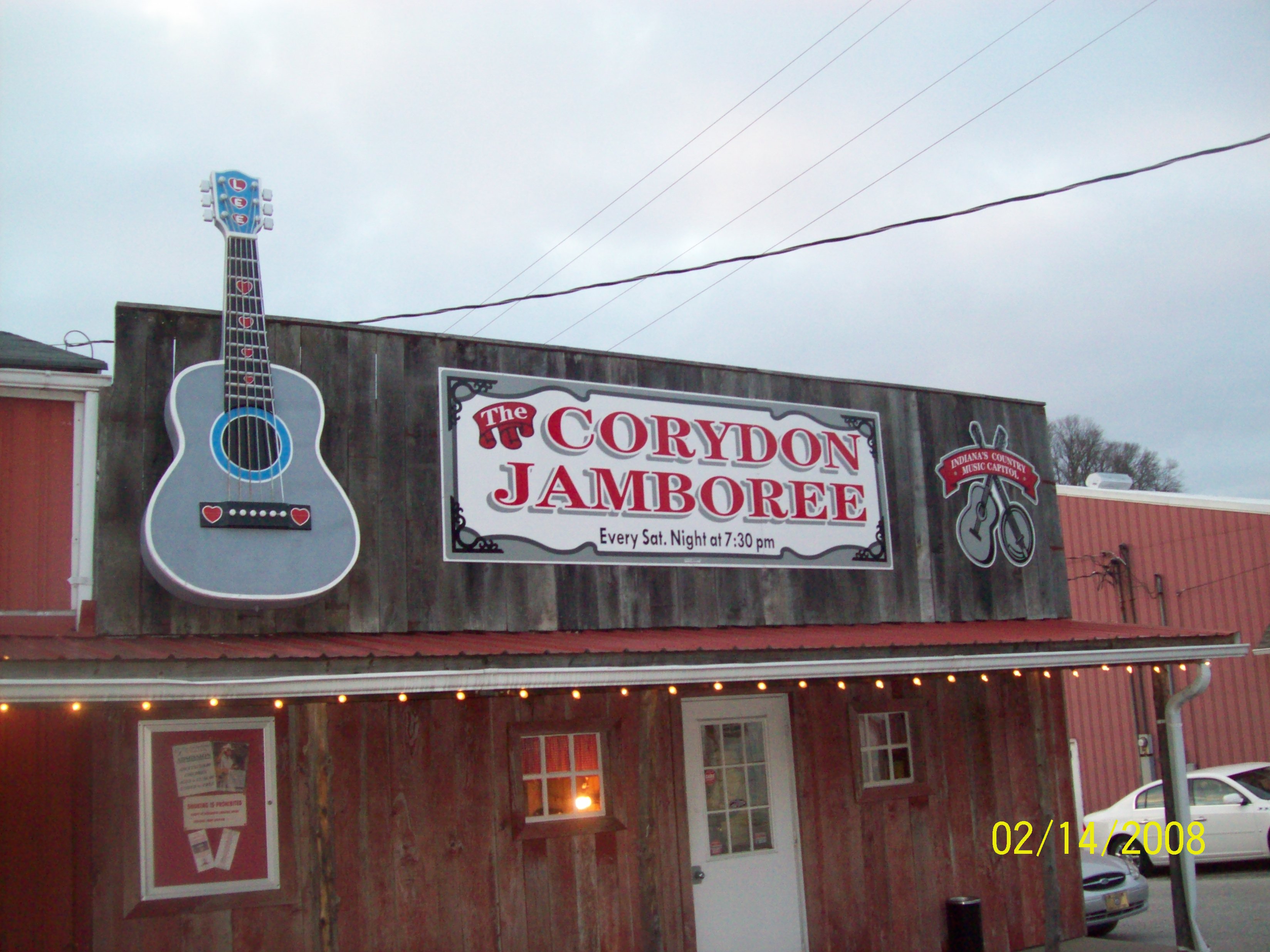 "You may enter the show a stranger, but you will leave as a friend"
The Corydon Jamboree Live is fine family entertainment. You will enjoy country to gospel music, dancing to comedy, traditional and contemporary muscians, and some of the most popular established and up-and-coming entertainers in the region.
The venue is a 400 + seat auditorium which is temperature controlled for your comfort and features a state-of-the art sound system. The audience includes people of all ages, backgrounds, and musical preferences. You may even see your neighbor there!
**Also don't forget to visit our concession stand for good eats at reasonable prices.**
Jean Ann Birkle will be presenting some of the area's finest talent now, in a very comfortable and family friendly atmosphere that is a Smoke & Alcohol Free Environment.
HEATHER is the friendly face in the ticket booth where you can purchase tickets, merchandise, memorabilia, and also buy DVD videos of your favorite show. She welcomes everyone with a smile each and every week.
Be sure to say hello to the girls in the snack bar while you grab a bite to eat!

Jean Ann Birkle presents The Heart Break Band every Saturday night @ 7:30 p.m. The curtain goes up and you never know just who you might see. The doors open at 6:30p.m., and parking is in the front, sides, and rear of the building.
This group of talented and versatile musicians and entertainers will keep your toes tapping and your sides busting with lively music and comedy. You can view the show from 2 large Video screens in the auditorium as an added bonus.

This group plays more songs in a night than another because you came there to hear music, not talking. So come hear some of the best musicians in the country right here in Corydon at The Corydon Jamboree Live!
"The Heart Break" BAND

JeanAnn Birkle - Keyboards
Gordon Lowry - Fiddle
Terry Schmelz- Drums
Kevin Manship - Bass guitar
Chris Thompson - Lead Guitar
Darrell Tubb - Lead Guitar
Gary Timberlake - Steel Guitar
Libby Lowry-Vocals

ALL SHOWS START AT 7:30 P.M!!
------------------------------------------------------------

WE HAVE NON DENOMINATIONAL CHURCH SERVICES EVERY SUNDAY AT 10:OO A.M. FOR THOSE WHO WOULD LIKE TO ATTEND, WITH PASTOR SEAN DAVIS.

Grannys Good Samaritan Center is open for those in need! Open Every Sunday from 1:00 to 4:00 !!!! Right behind the Jamboree Building!
NOVEMBER 21ST
MIKE BOUGHY
BRADY MEENACH
DAVID GRAVES


NOVEMBER 28TH
ALLEN HILBERT
JILL ROBERTSON
MARIA STAMPER
DECEMBER 5TH
THE LLOYD WOOD SHOW
THIS SHOW WILL ONLY BE $12.00 as a courtesy to my loyal customers
DECEMBER 12TH
TAYLER LYNCH
GREG PERKINS
ALLISON BRAY
DECEMBER 19TH
**CHRISTMAS SHOW**
TICKETS FOR THIS SHOW $15.00
AMBER MARTIN
DAVID GRAVES
BRADY MEENACH
SANTA CLAUS

2015 BLOW OUT PARTY SHOW!
DEC 26TH
HANK ROSE
GERALD SHELTON
CODY & AVERY MILLER
CORYDON JAMBOREE LIVE WELCOMES TERRY and HEATHER SCHMELZ
AS THEY TAKE OVER FOR THE NEW YEAR 2016 !!!!!!!!