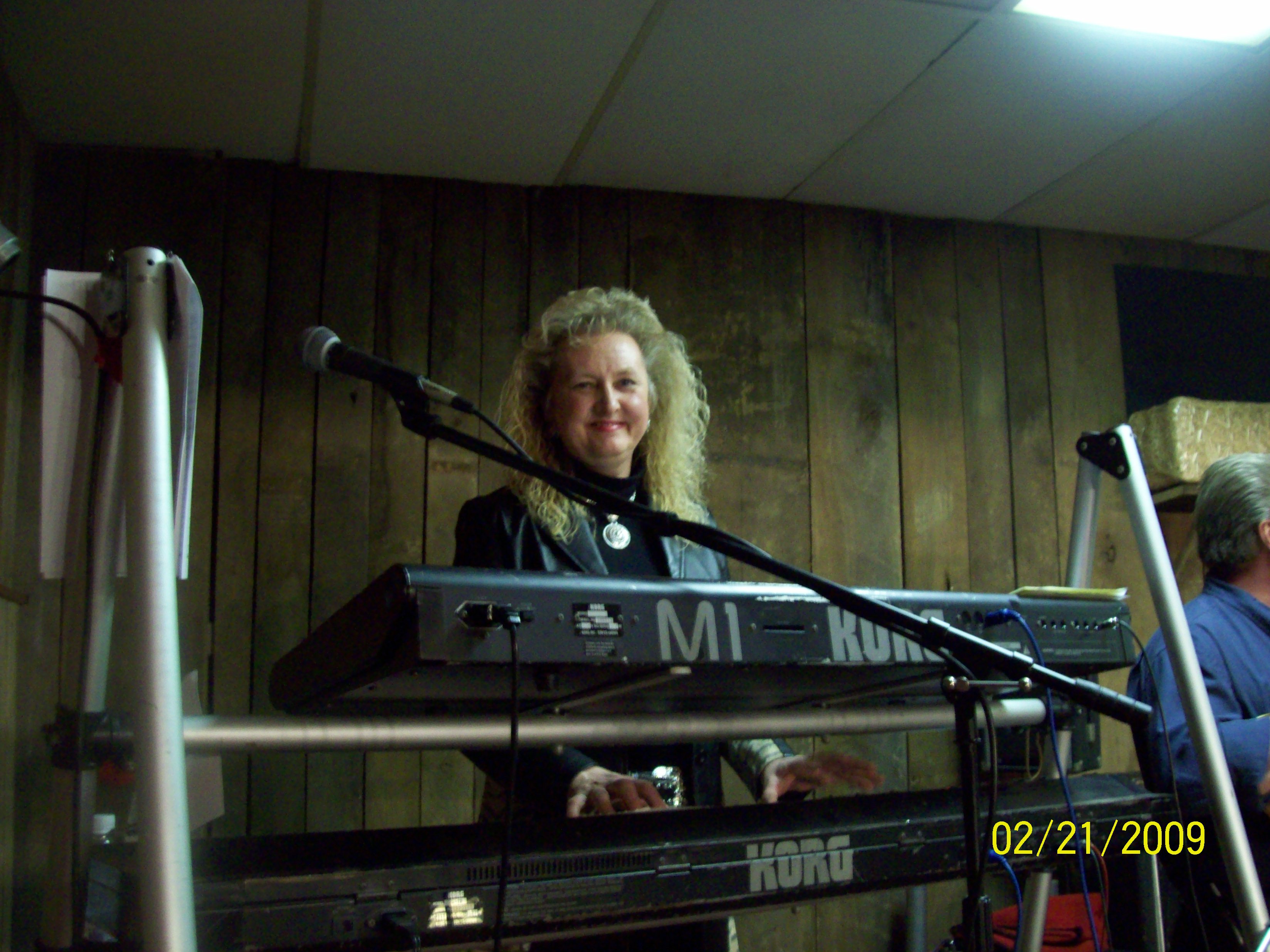 I was raised on a farm in New Salisbury, Indiana which is just 3 miles north of Corydon. I graduated from North Harrison High School in 1977 and began working in a hat factory in Salem, Indiana and played clubs every weekend with a local country band. For a time, I would play music 5 nights a week in the Southern Indiana and Louisville, Kentucky area and worked my day job as well. In the early 1980's, I finally went full time playing in a Louisville based group known as Mike Lunsford and The Whiskey River Band.
In 1985, I landed a job in Nashville, Tennessee playing keyboards for Little David Wilkins. He was also a pianist and penned songs such as "Comin' On Strong" for Brenda Lee, "Georgia Keeps Pulling on My Ring", for Conway Twitty, and his own hits of "One Moneky Don't Stop No Show" and "Just A Bowl Of Butterbeans". We toured the United States and Canada for nearly 2 years.
I then began as a keyboardist and concessions manager for Billy Joe Royal in 1986. His early hits were: "Down In The Boondocks", and "Cherry Hill Park" recorded when he was only 16. His later career brought hits like "Burn Like A Rocket", and "Old Bridges Burn Slow". I toured with Billy Joe until 1989, when I was hired by John Conlee to play keyboards, sing harmony, and sell concessions. John's hits included "Rose Colored Glasses", "Old School", and "Friday Night Blues". We toured the United States, Canada, Mexico, and Bermuda. We also played "The Grand Ole Opry" in Nashville, Tennessee quite frequently. That job ended in March of 1994. The latter part of that year I played for Rodeos with Johnny Urrutia who was a Dodge Rodeo representative. We also played in Las Vegas for the National Finals Rodeo Cowboys at The Gold Coast Hotel.
In March 1995, I began working at a local rock quarry and landed a job at the Little Nashville Opry in Nashville, Indiana. I played there every weekend Friday and Saturday nights until November of 1996. I took a job traveling on the road selling watches and perfume in December 1996. I kept the job at the rock quarry on a part time basis as well.
In December 1997, I went full time at the rock quarry, and played with local bands most every weekend. In March 2000, I began performing at the Cordyon Jamboree. I live on a small farm in Corydon in which I have horses, dogs, cats, and fish. I also operate an antique business on the side. I have been to 48 states, Canada, Mexico and Bermuda. The only 2 states I have yet to visit are Maine and Hawaii.